Featured Clients: Some of Ideal's Customers
Let us know if you would like to speak to one of our customers and we will put you in touch with the appropriate contacts.
When trouble arises you need to be sure that you have a team that you can rely on. Our team is experienced and knowledgeable and can help with your marine service needs. We have worked with fishermen, charter owners, families and other water enthusiasts. No matter what your situation or desire, we have the expertise to recommend the right part or piece to get you back out on the water. Can't find those fish? Worried about bad weather out on the water? Generator on the fritz? We have a huge selection of fish finders, weather satellites, generators and more to meet any demands. We work with a number of amazing brands to provide options to our customers. From new products to part replacements you're sure to find exactly what you're looking for.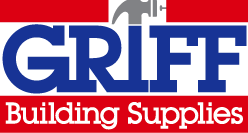 Look to Griff Building Supplies for all of your construction and home improvement supply needs. We have been serving contractors and handy homeowners for over 50 years! With 6.5 acres of building materials in stock and a 20,000 square foot retail warehouse, you will find a wide range of products, from lumber and flooring to power tools and paint. Our helpful staff can also help you with specialty/custom orders. Available to customers in the Lower Mainland, Griff Building Supplies offers local building material delivery services. We can also ship our products throughout Canada and internationally.
Planning a project but don't have the right tools? We provide a full line of power tools which are available for short-term and long-term rentals.

Come inside the Treehouse and find an inspired collection of furniture, accessories and linens. It is Country and City, Fresh and Funky, Classic and Contemporary. It is the store for people passionate about discovering wonderful things for the home. Great for the gift giver or the person searching for that perfect piece. Store owners Rob and Karen Horner bring to Kelowna a careful selection of distinctive, high quality and unique items. Around every corner, you'll be delighted by something unexpected. Here is a store, quite unlike any other, that speaks to quality, superb taste and individuality without being stuffy at all!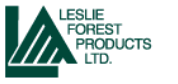 Leslie Forest Products (LFP) is a family owned, lumber remanufacturing business that has been supplying quality products, both specialties and commodities, since 1972. Located on a 13-acre site in Delta, B.C., LFP manufactures a wide range of softwood products from a variety of species including Western Red Cedar, Hemlock, Douglas Fir and SPF. The plant is union certified and employs approximately 60 people. LFP processes over 35 million feet of lumber annually, manufacturing products destined for industrial accounts, retailers, wholesalers and sawmills in the US, Canada and overseas.

Established in November 1985, UBS Industries is a B.C. owned and operated company. Operated from a modern 14,000 square foot facility, UBS Industries provides the largest inventory of Metal Framing and Strut products in the province. Experienced staff, technical expertise, custom cutting and creative solutions are just some of the services provided. Key products include channel, strut, cable tray, concrete insert, pipe clamps, trolleys, spring nuts, threaded rod, beam clamps, seismic accessories, grating, telespar, sign posts, galvanizing compounds, stainless, aluminum and fiberglass fittings.
Pricepro's main purpose is to support Welcome Home in its charitable work to help young men in their struggle to free themselves from drug and alcohol addiction. The store provides Welcome Home participants with the opportunity to acquire proper life skills, social skills and job skills. The Welcome Home program is provided free of charge. Any proceeds from PricePro sales help fund a portion of this life-saving program. By shopping at PricePro for your groceries and household goods, you save money and, at the same time, support the fight against addiction. PricePro sells fresh produce, bakery items baked in its own bakery, clothing and shoes, dairy products, furniture and mattresses, and a wide range of gift items and other consumer products.